The ORIGINAL Box For Cut Flowers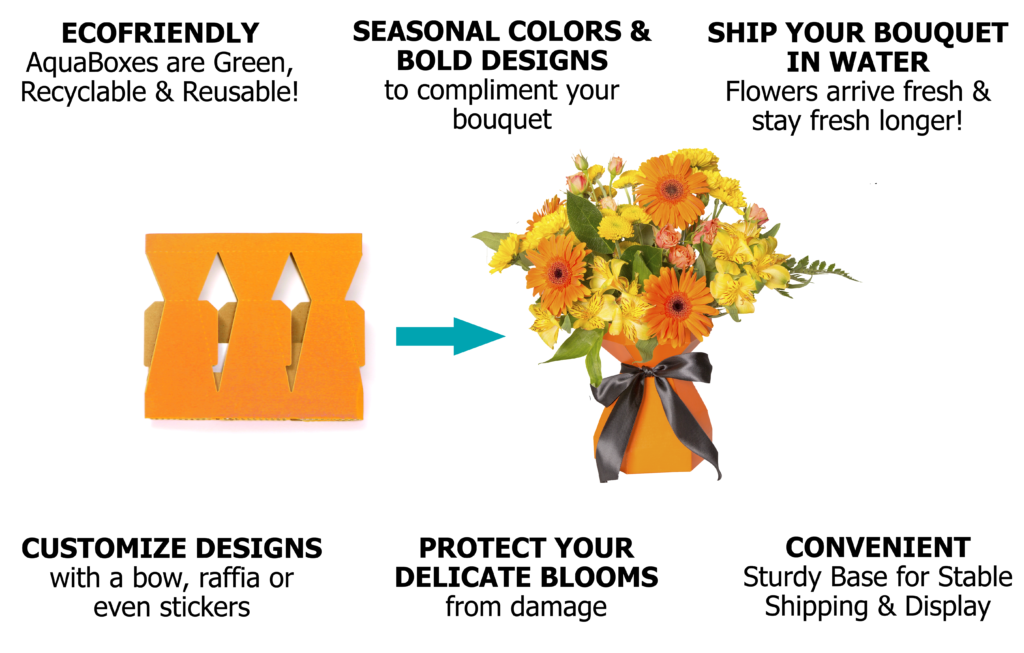 The Visionary Solution for Flower Growers, Wholesale,
Mass Market & Retail Buyers

Ian Prosser, AAF, AIFD, PFCI
Available in Bold Colors & Artful Designs

Convenient, Fun & Stylish

Green, Recyclable & Reusable

Safe – Will Not Shatter

Easy To Transport & Display

Ship in Water So Flowers Arrive Fresh!

Simple Grab & Go For Retail Display

Customize & Personalize to Match Your Design

Even Brand AquaBox With Your Own Logo!
Go Green! Biodegradable. Recyclable. Sustainable.